Mothers are awesome. They do so much every day and wear multiple hats taking care of everyone in the family. Some of them even work full-time jobs and lead fulfilling careers while they're at it! Amazing!
So, really, dedicating one day each year to them is the least we can do, and Mother's Day everywhere is huge. Every year, we rack our brains to come up with the best gift to give the most extraordinary woman in our lives because she deserves the best.
So, what could Mom use this year? How about the gift of skin care, specifically anti-aging? 
As we get older, our body produces less collagen and elastin, which can lead to signs of aging appearing more prominently. There are plenty of treatments out there that can address this, but moms tend to neglect their anti-aging skin care regimens since they're often too busy taking care of everyone else.
So, this Mother's Day, why not put Mom first? Why not get her something that'll reverse common signs of aging and give her a little something back for once?
Dermal Fillers and What They Do
As mentioned earlier, the body's collagen and elastin production decreases over time. This leads to volume loss on the face, which leads to signs of aging like sagging cheeks, undereye hollows, thinning lips, and static wrinkles (the ones that appear even while the face is at rest) like marionette lines and nasolabial folds.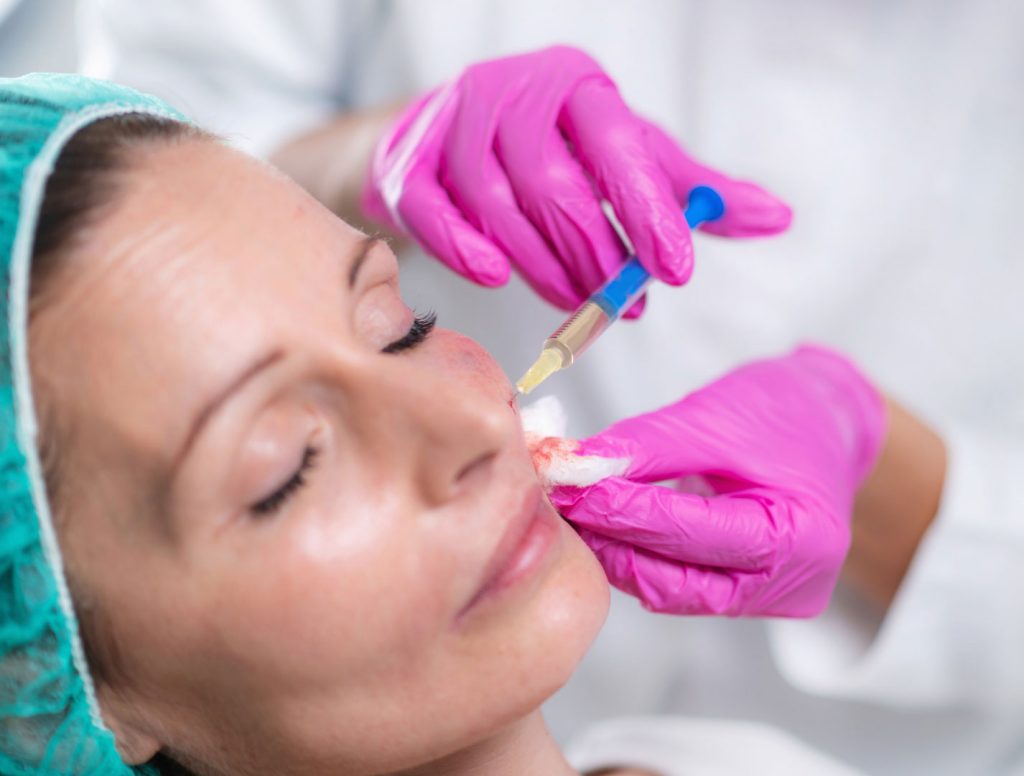 So far, no amount of topical skin care can address these, but dermal fillers provide both instant and lasting results. 
Often made of hyaluronic acid, which is a naturally-occuring substance in the body, dermal fillers are injected under the skin to add or restore volume where needed, such as:
Cheeks

Lips

Undereye hollows

Dermal fillers can also be used to plump up the skin and smoothen lines and wrinkles in the process for a complete anti-aging makeover. 
What Busy Moms Love About Dermal Fillers
What's not to love? Like hardworking moms, dermal fillers carry out a variety of functions, like the ones listed above. From a fuller pout to plump, youthful-looking skin, the right ones can give you the look you want.
The treatment itself also takes only minutes and most patients notice a difference right away. Best of all, there's no downtime required. Busy moms can get their filler injections at lunch time – and then go right back to their day afterwards with no one the wiser.
Lastly, dermal fillers are a less invasive and more affordable option for plastic surgery – and the results last for months! This way, Mom gets to enjoy that plump, youthful look for much longer. 
Here at LUXE Medical Aesthetics, we provide the highest quality of fillers and our certified and highly-experienced injectors rely only on the most precise and advanced techniques to give each of our patients in Katy, TX a much-needed collagen and elastin boost – and the most beautiful, natural-looking results. 
You can bet that we will do the same for you and your mom as well. 
Call our office today to book your appointment- and hers.